Tips for Our Global Medical Tourists
Treatment package prices quoted include everything relevant to the medical nature of the visit to Seoul but nothing else.

Travel Hotline: Phone 1330 > Press 2 (ENG) -- free answers to any question in English 24 hours a day, seven days per week about attractions, transportation, accommodation, restaurants, shopping, festivals, events and anything travel-related.
This service by the Korean Tourism Organization is also available in these languages (don't press 2 after 1330): 日本語, 中文(简体, 中文(繁體), Français, Español, Deutsch, Pусский, >ภาษาไทย, Bahasa Indonesia, Tiếng Việt, عربي, Turkce, 한국어
Phone 120 > Press 9 > Press 1 for free answers to any question in English 9 am to 10 pm 365 days per year!
Online gaming is available 24/7 at "PC Bang" using world's fastest Internet (44.8 Mbps)!
Incheon International: eight years ranked 'Best Airport in World' by Airports Council International.
Nightlife is focused in five major party districts: Gangnam, Itaewon, Hongdae, Sincheon, Apgujong. Clubs are open until 8 am! If you are going to party, come early and do it BEFORE treatment.
Most restaurants deliver anywhere and usually at no extra charge.

Seoul has the most art exhibitions per square mile.
The very latest, cutting-edge, high-tech bargains can be found at the 5000 stores in the 20 buildings which comprise Yongsan Electronic Market 용산 전자상가!
World's smartest and cheapest personal assistants from US$6.50 — Haejuseyo chore services!    (+82 1544 5478)
Tips for Patients on Early Arriving Flights
Here are several planning suggestions for patients arriving at Incheon International Airport many hours before their 11 am appointment with Dr Kim as well as the standard check-in times of hotels: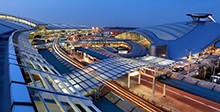 Have the email address and phone number of Dr Kim's driver (and all our other contact information) in your pocket before starting your trip to Republic of Korea.
At Incheon International Airport, you can contact Dr. Kim's driver any time at the Airport Information Desk after passport control, customs and baggage claim which can take up to 60 minutes. That gives you the option of enjoying several hours at the airport before starting the 75-90 minute ride into the city.
Korean hotels allow guests with reservations to deposit their luggage at the hotel for free before check-in time. That gives you the option of immediately going to Seoul upon arrival and spending the time before your appointment in the city without the burden of bags and suitcases.
For US$10, you can relax for hours in the public sauna in the sub-basement of the KBL Building (Korean Baseball League) near Dr Kim's clinic while you wait for your 11 am appointment with the surgeon. Ask the driver where to find it.
You can also wait for your 11 a.m. appointment at the nearby McDonald's or one of the many coffee shops around the medical facility.
In Korea, it is customary to arrive at an appointment on time — not too early and

never

late.
Dr Kim offers complimentary airport pickup by his driver and transfer to your hotel in the city but this optional service must be requested. It is not automatic. You must provide complete information about your arrival flight and accommodations.
Airport pickup is only available from Incheon, not Gimpo airport, and only for patients coming for treatment costing US$3000 or more. The public transport Metro from Gimpo costs only about US$1.20.
Tips for Finding Most Affordable Flights
Lowest and highest airfares for the same itinerary can differ thousands of dollars or Euros.
Check departure time, hours of flying, stopovers (connections), airline, aircraft, airports, taxes and fees, and impact of crossing the international date line.
Booking your flight very far in advance will cost you more money.
Booking your flight less than a week before flying will cost you more money.
Over several weeks, frequently search for cheap flights and grab it when you find the best. Because fares change like currency exchange rates, several times per day. And the number of seats at the lowest fares also changes dynamically.
Some of the online travel agencies include:
Adioso.com
Airfare.com
Asaptickets.com
Asia.com
Bookingbuddy.com
Cheapoair.com
Cheapflights.com
Cheaptickets.com
Directflights.com
Ebookers.com
Expedia.com
Farecompare.com
Flightnetwork.com
Fly.com
Hoodakiholidays.com
Hotwire.com
Kayak.com (owned by Priceline)
Momondo.com
Netflights.com
Orbitz.com
Priceline.com
Skyscanner.net
Smartfares.com
Travelocity.com
Tripadvisor.com
Vayama.com
Sometimes the airlines themselves, not agents, offer the very cheapest flights, several hundred dollars lower than agencies.
Use a flexible date search. Search for flights before you propose a date for your treatment with Dr Kim. Some agencies (Kayak, Pricline) will show you cheaper dates than the one you pick. Sometimes they require registration first to gain access to special features such as flexible travel date proposals.
Consider using different airports in your local region. An airport that is NOT the nearest may have substantially lower fares.
If you are making an appointment with Dr Kim on short notice, try Priceline's "Name Your Own Price" service.
All agencies offer to notify you by email if fares drop. Sign up for the free service.
An increasing number of airlines offer a very limited amount of free luggage. Check the details of an offer, particularly "extra fees"
Another important detail is the time between connecting flights. It can be too short with no buffer if your first flight is delayed or you arrive on one side of an enormous airport (Frankfurt) but depart on the opposite side. Or the wait between flights can be extreme — up to 24 hours!
Twitter is sometimes the best source for the best prices.